It has been a massive week for the RTD team at Magic Millions and we ended Book 1 and 2 with 4 quality purchases from the Gold Coast. The team managed to purchase 3 horses from the Book 1 sale and we were rapt to get all yearlings under the sale average.
Our first purchase was on day 2 when bloodstock agent, John Foote loved an Almanzor filly in which he purchased the mare 4 years ago in the UK for the Lindsay family at Cambridge Stud in New Zealand. This filly has a huge pedigree and is by an exciting stallion whose first two progenies have sold extremely well in Australia and New Zealand over the last two years at an average of $265,000.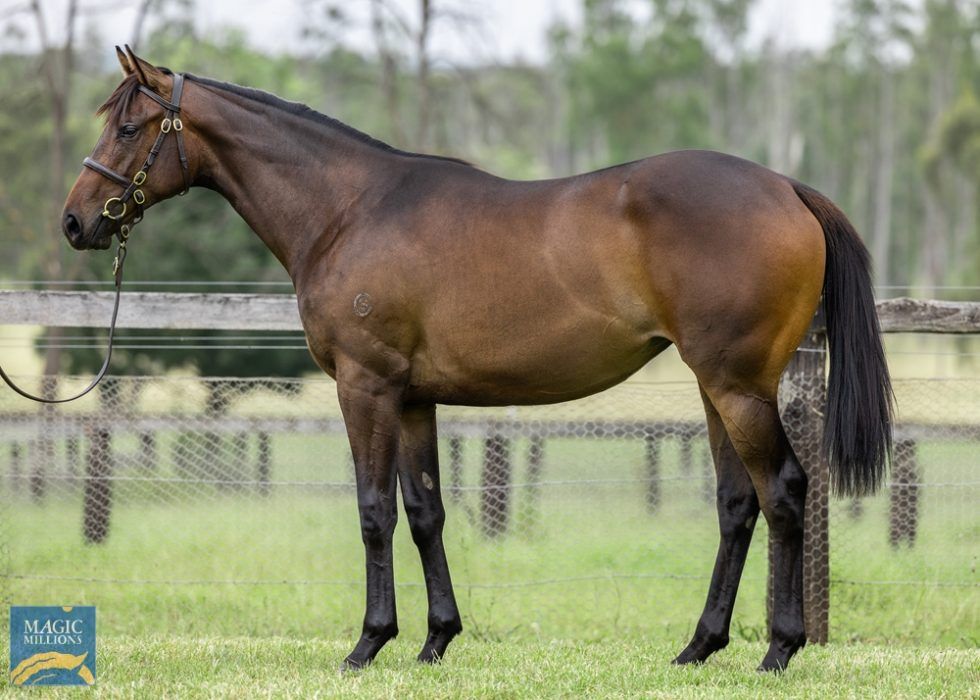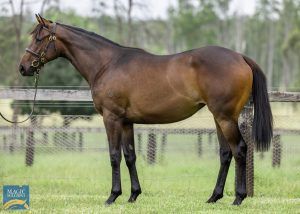 Above – Lot 368 a stunning filly by young gun stallion Almanzor selected by John Foote Bloodstock. 
The confidence of trainers in Almanzor is unrivalled and plenty of the top trainers were buying them this week, clearly off the back of the opinions they have on their purchases last year. Australia's top trainer, Chris Waller purchased 3 of the top 25 purchases by Almanzor and he was the under bidder on this filly also. She will have a break now at Washpool Stud in Queensland and not be pushed along early, she will be educated in 8 weeks and we will leave her in Queensland through the early winter and she can be pre trained up there also and return to Melbourne in August. We have engaged the services of Mick Price and Michael Kent Jnr to train the filly and she will get every chance to be aimed at the Thousand Guineas and VRC Oaks in 2023.
---
On day 3 we struck again, this time using the services of Jeremy Rogers to find an absolute beauty which was lot 433 a striking colt by Rubick from the Edinglassie Stud draft. This colt was purchased exclusively as part of our new partnership with punting group Little Birdie and they have a large desire to be back at the Gold Coast in 12 months time for the famous 2YO Magic Millions Classic and lets hope this colt can get them there. This colt is out of the winning 2YO mare Reilly O' and she herself has already thrown 2 winners from her first two foals.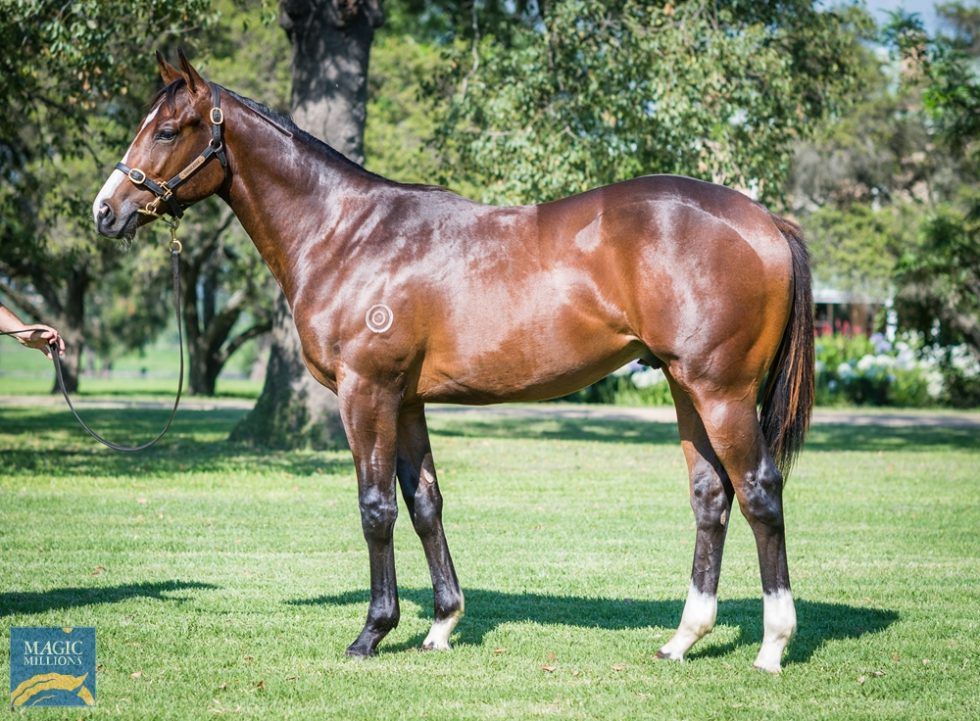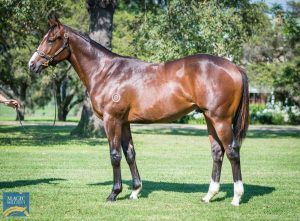 Above – Lot 433 a cracking colt by Rubick selected by Jeremy Rogers for Little Bridie. 
This colt hails from a strong New Zealand family also and we love to see that NZ pedigree shine through on the dam side. It usually tells us that the colt will be precious as a 2YO and train on as a 3YO. This colt will be fully subscribed by the Little Birdie team and race in joint colours with Roll the Dice Racing. If you are interested in getting involved in this colt then please contact Rob and he will pass on any referrals.
---
On day 4 we struck again, this time with a breed we know very well and in conjunction with Mick Price & Michael Kent Jnr we purchased lot 718 a Capitalist colt out of a Fastnet Rock mare Acing Shamrock. Purchased from the Yulong Stud draft this colt has all the attributes we look for in a colt and while he stacks up physically, we think the as time goes by this guy will just keep developing.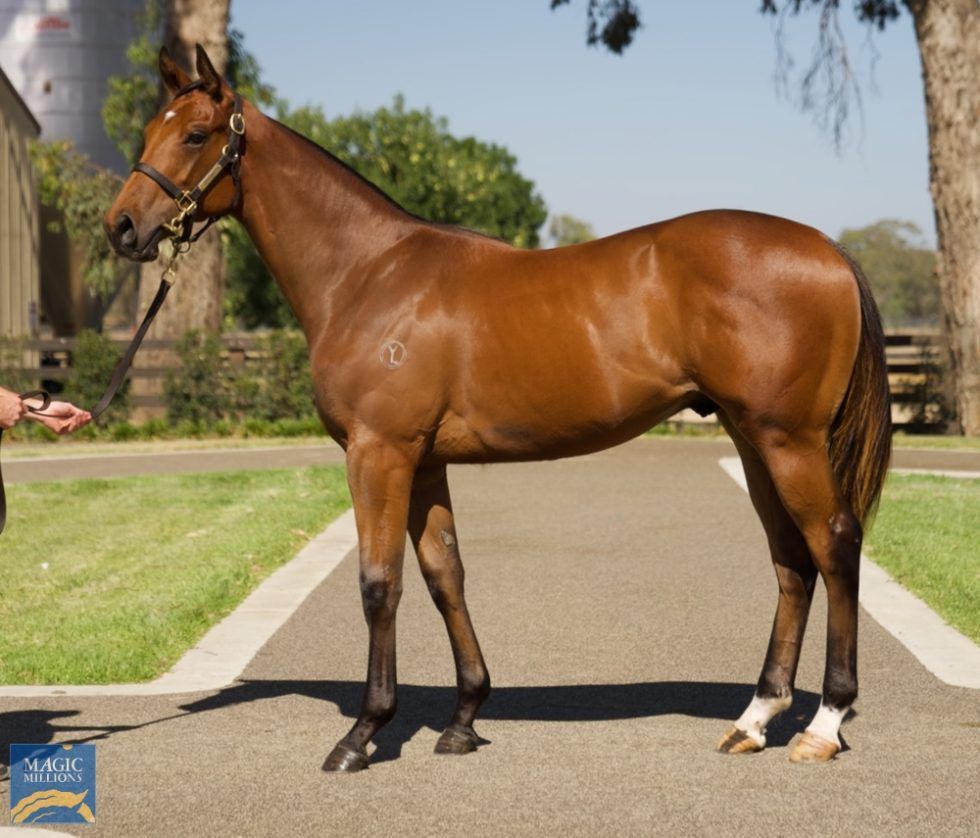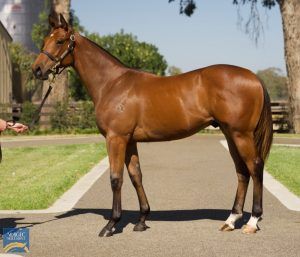 Above – Lot 718 a strong colt by sire of the moment, Capitalist selected by Mick Price and Jeremy Rogers. 
This colt will have two weeks off also at Washpool Stud and then be educated along with all Mick Price's other 2YO's purchased at Magic Millions and head down to Cranbourne so the Price/Kent team can assess him and map out the appropriate plan for where he is at. This colt is not your typical jump and run 2YO Capitalist type. He has thrown to the dam and has plenty of Fastnet Rock in him. That means he has a lovely rein and deep girth and he will take a little time to mature. We would expect him to be a late 2YO and if he continues to develop like our bloodstock experts think he will be a lovely 3YO colt.
---
Day 6 saw the start of Book 2 and we were hoping a bit of the heat was to come off the buying frenzy that was Book 1. Luckily for the team we did see a dip and we charged Jeremy Rogers with the task to find us the nicest filly of Book 2. Well he fell in love with lot 985 a wonderfully athletic filly by Hallowed Crown and while the sire isn't the talk of the town at the moment he has thrown Group 1 winner Collette and is striking above 55% winners to runners. Jeremy saw this filly early on in his inspections and she became the yardstick for every other inspection and when reviewing all Book 2 she was clearly the standout.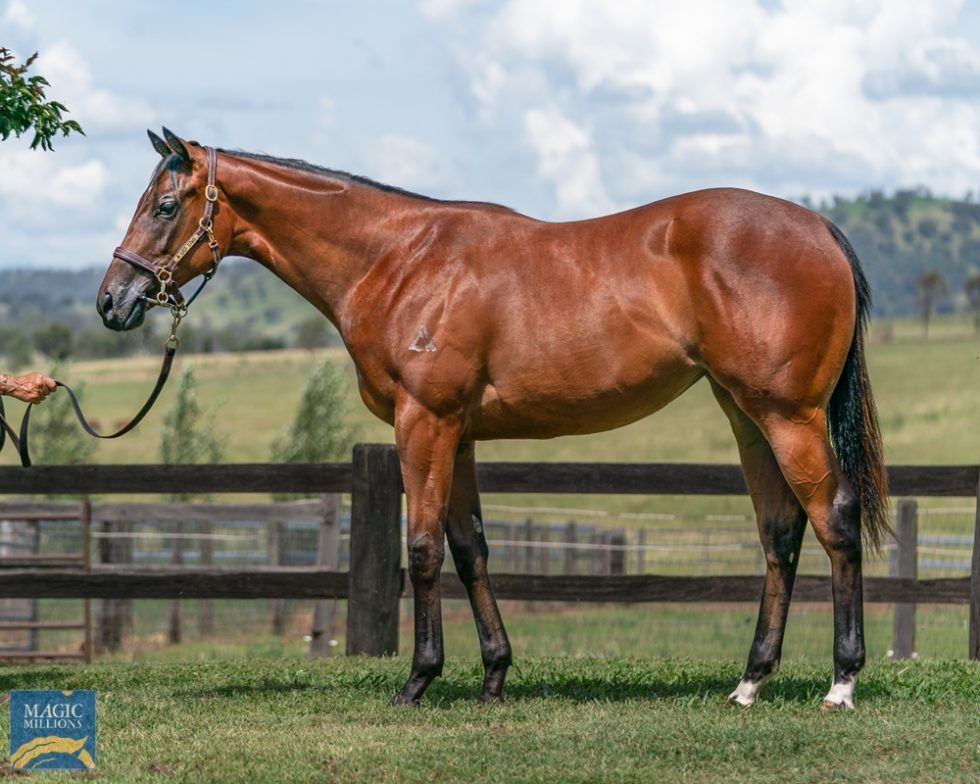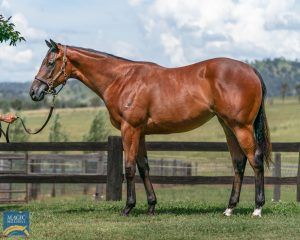 Above – Lot 985 an absolute queen of a filly by Hallowed Crown selected by Jeremy Rogers. 
She is an August foal and is well developed, she is also the first foal of Singing Sand by Poets Voice who won 3 times. She certainly doesn't look an early type of 2YO runner, however we think she will be a late 2YO early 3YO. The filly has been taken to Washpool Stud with our other Magic Millions purchases, she will have a little break to get over the sale and start her education in 4 weeks time. The plan will be to give her as much time in Queensland as possible to avoid bringing her back in the cold of a Victorian winter.