STAY UP TO DATE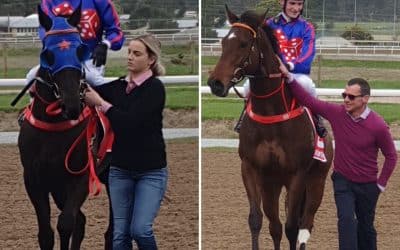 It was a big weekend for RTD owners in Tasmania on Sunday with Elton's Song and Benny Goes Berzerk running at Devonport. In consecutive races over a 40 minute period, Elton's Song won impressively by 4.5 lengths over 1350m and Benny Goes Berzerk go up in the last...
read more
Want to be kept in the loop? Sign up for the latest RTD news.
For exclusive offers on latest purchases, tips and news, grab our weekly newsletter.