It's that time of year again with the Tattersall's Sales in full swing. As usual Book 1 and 2 have been strong with international buyers, but the market has softened by up to 10% and we expect that to continue as Book 3 started yesterday. We have a few Zoustar's on a shortlist and they haven't been well received by the Europeans, so there could be an opportunity to buy an affordable one to race in Australia as they are way too expensive to buy here.
If we don't have any luck in the UK then it's off to France for their yearling sale which starts on the 17th October and runs through until 21st October. We have had some good luck at this sale purchasing A Blue Star who has won here in Australia.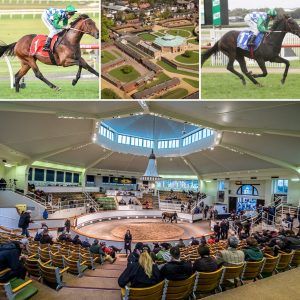 Following the yearling sales in both UK and FRANCE, it's back to the UK for  the Tattersall's horses in training sale which starts on 23 October. It's the worlds largest horses in training sale with 1750 lots for sale. This sale has produced Zaaki and many other quality Europeans that have raced in Australia, and while you have to pay top dollar to get them, if you get the right one then you can be running in nice races here in Australia. It's also a good sale for those of you who are impatient and want to hit the track a lot quicker.
We have all of our guys on the ground in the UK and France again this year so if you are interested in getting involved, please email rob@rollthedice.com.au or call him on 0448 462 824 with your budget and the type of horse you are looking for.