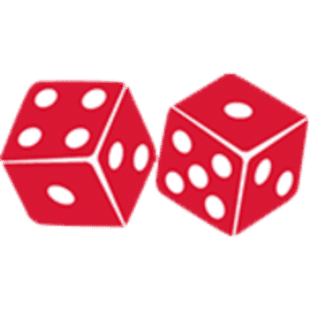 The reports on my horse are more than I expected. Only thought I would get a call or email but the videos are awesome.
We weren't expecting the amount of information that we constantly receive, i.e.. newsletters, and the updates from trainers and jockeys. We love it. We're extremely happy with the way RTD conduct their business, and are proud to be part of it.
I love how much communication I get, it's great.
It's a stress free way to be part of racing.
Approachable and genuine syndicators. You guys are truly very approachable, genuine and completely honest with your prospective owners 
I was blown away by your professionalism.
The level of communication has been great.
We love the guys at RTD and would not look elsewhere when looking at buying a horse! The team at RTD are great to deal with, we feel they are more friends to us than syndicators.
We have been well looked after with updates on our horses, the open days and nights at the valley and also great days at the emerald!! Our highlights are winning stakes races in Adelaide and Sydney, running at group level at the cox plate 2018 and spring carnival. We look forward to having loads of fun with the RTD team and a few winners along the way.
RTD provide me with updates , streamline billing for all services, and access to quality horses for different budgets. It was my conversation with Leigh Saville that convinced me to buy in – he was open, honest, and encouraging. It was a real conversation.
We wanted to experience the thrill of owning a horse and we loved Krone from the moment we seen her video. And we heard a lot of good things that RTD do.
Always wanted a share in a horse and RTD made that possible. Loved the excitement of winning, and how you get treated by race clubs when you win, especially how metro clubs look after you on race day.
Excellent updates and lots of ways to meet people, the trainer, see your horses and have a good time.
Highlights have been Anjana's 4 wins and group 1 race – winners room, food at Caulfield for owners, Upper deck in new Flemington Members.
All our horses have made the races, and the majority have won races. Winning at Moonee Valley on a Friday night and having a winner at Flemington on super Saturday were real highlights.
It was the only way I could afford to get into horse ownership. RTD find good pedigree horses at an affordable price.
You know the horses really well and  have a good connection with them. It does feel that you are invested in each of the horses, it's more than just a business for you.
It's hassle free share ownership, and gives me much appreciated invites to functions. RTD is like family with its get togethers with other owners and directors who are passionate in what they are doing.
Attending the Gold Coast racecourse to watch Mahuta win the Magic Millions…single handedly the best day of my life!
I've loved everything about it. Being able to go to the races, getting the news on the horses, talking to the people involved like the trainers and jockeys.
I like how inclusive RTD are with anyone wanting to learn more, and how much fun the experience is. It's an easy way to get into horse ownership.
l felt like part of a family group.
Nothing better than winning that first race and seeing the pure enjoyment and state of disbelief by owners.
Loved having a group winner. Love the communication you guys provide.
The news and communication has been awesome. I know what's happening with our horses all the time. The service RTD provides is first class.
Communication is first class.
You made it so easy for our group to syndicate a horse by preparing all the paperwork for us.
The memories of Mahuta will live with me forever.